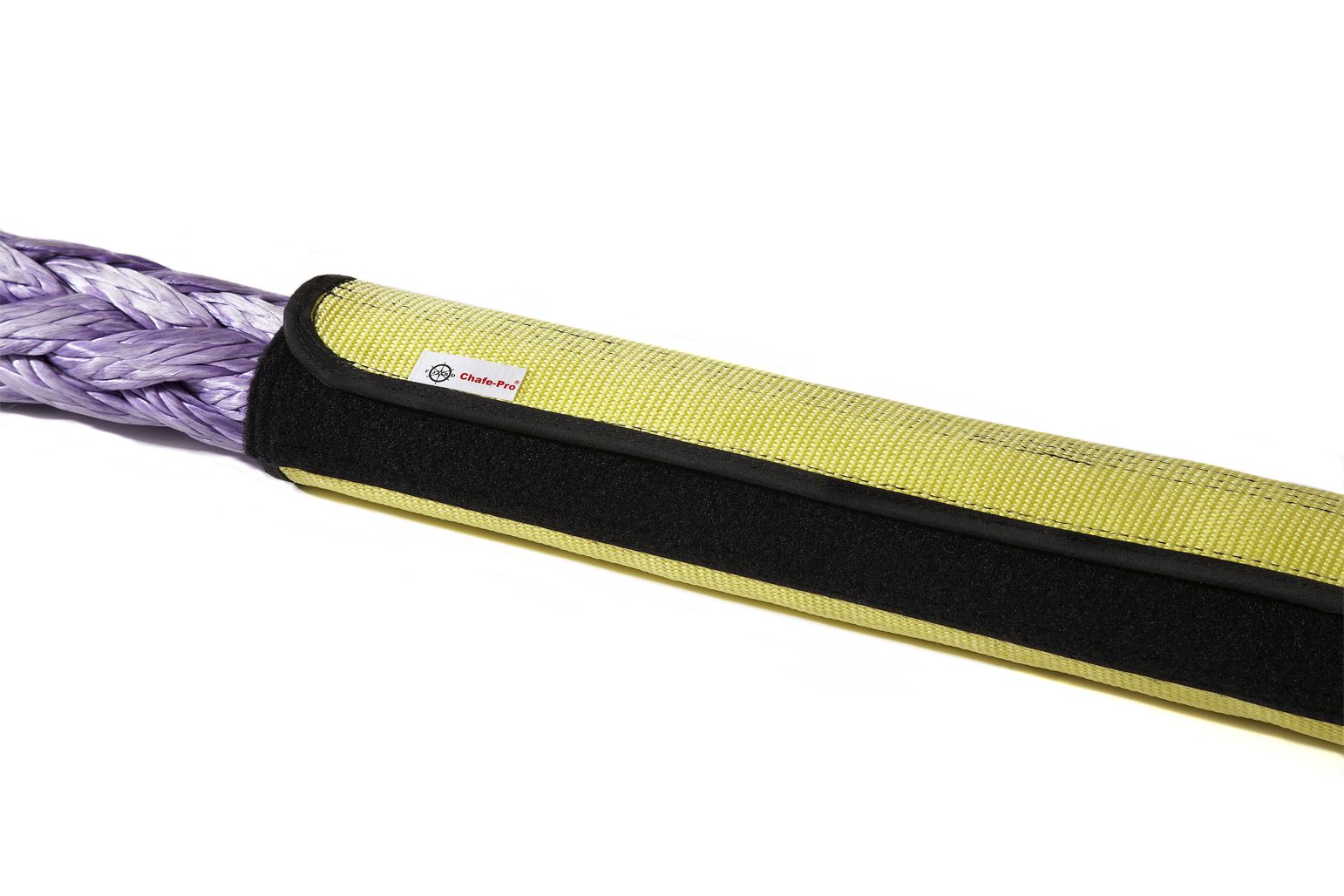 Prevent unnecessary chafe with the Chafe-Pro® Viking Armor Ship Assist (VASA) Series. Chafe abrasion of expensive ship-assist lines can easily put your cordage budget in the red. The Chafe-Pro® Viking Armor line protection offers mariners a first line of defense in the battle against chafe abrasion.
The VASA Series has been engineered to provide maximum line protection. It is constructed of specially woven thick industrial grade nylon and coated with FJORD, Inc.'s proprietary blend of water-based polyester, urethane and other abrasion resistant properties. This coating aids in holding the nylon weave together in areas where the chafing gear is stressed most by friction.
The VASA Series are free-sliding units with a permanent closure that is sealed at the time of installment.  These units are wrapped around the assist line loosely so that they can be easily moved to the desired position of protection.  The unit is secured in place on the assist line by a tether that is either tied to the eye of the assist line or to a fixture on the tug's deck.  VASA units can be customized to meet customer requirements.
The standard color is yellow.
Standard Lengths
| Model # | Description | Dimension |
| --- | --- | --- |
| VASA-12 | | 1½″ – 2½″ |
| VASA-16 | | 2½″ – 3½″ |
| VASA-18 | | 3½″ – 4″ |
| VASA-20 | | 4" –  4½″ |